Behind the Band: Boston-based Alexandria musician releases first single – Alexandria Echo Press
Editor's note: The following story is part of an occasional series, Behind the Band, which highlights musical acts performing in the Douglas County area.
ALEXANDRIA — Matt Roers, of Alexandria, was a freshman at the University of Minnesota Twin Cities when he was faced with a tough decision. Continue seeing a girl he cared about and cared for or move across the country to pursue his dreams.
A year later, he enrolled at Berklee College of Music in Boston, but his decision haunted him. So he did what any musician would do. He wrote a song about it. Although the melody came years before, his decision to leave the girl behind inspired the lyrics. On July 15 of this year, Roers, under the name Shiloh Forever, released "Friend of Mine" on various streaming platforms.
"I lied to myself for a long time and just said to myself, 'This is the right thing to do' and 'You have no right to have different feelings about this.' But it's not always that simple," Roers confessed. "For me, just working on the song, it was me struggling with that, that inner conflict — the difference between what's going on in your heart and your head, I think, is the great theme."
Roers' dreams of becoming a musician did not develop overnight. At age 5, he was put in piano lessons at Carlson's Music on Broadway (he even held a high school job there), as a sophomore, he joined a boys' choir at St. Johns and remained there until eighth grade. . In CM2, he started playing the cello and joined his school's orchestra. In high school, he took drum lessons and also sang with the singers. But none of that compared to the guitar.
"As an instrument, it's so much more," Roers said. "If you learn two chords, three chords, you can play so many different songs… With drums, for example, you normally have to play with other musicians and other stuff to really get that full song or performance or whatever. Versus guitar, you know, there's a lot of songs that are just vocals and guitar. So I felt like I could just pick it up and run with myself.
At 16, Roers received his first guitar and within a year was beginning to write his own songs.
"It's like a natural next step – embracing this craft and associating it with the playing aspect of guitar," he said. "It was like the cheesiest entry-level thing. I don't even want to say it."
After high school, Roers enrolled at the University of Minnesota Twin Cities as a marketing major. Within a week of debuting, however, he began looking for music programs.
"I think I knew during my fall semester I was going to give up and try to figure out this musical stuff," Roers recalled.
He spoke with his advisor who told him about the different music schools in Minnesota, but it was a Wikipedia article about John Mayer – a guitar role model for Roers – that prompted him to leave the state. Mayer is a Berklee alum, and with the Boston-based school ranked among the best in the country, his decision was made.
He knew that getting accepted into the prestigious music school was not going to be an easy task. He had to audition just to get in. So Roers moved in, sold distractions like his Playstation, bought a Fender Stratocaster, and started putting his best efforts into practice.
"I had it all set up in about five minutes," Roers said. "At 9 a.m. I would start and work on this music theory book that I had. I had a whole bunch of theory books lined up. So when I was done with one, I would move on to the next one. And I set a timer for 30 minutes, do as many as you can. And then the timer would go off and I would move on to the next thing, like learning new chords or practicing scales. I don't know how to describe it. The passion, I guess. Looking back, it's kind of crazy."
All the hard work paid off. He passed his audition and moved to Boston in the fall of 2018.
He only studied for two semesters, however, before deciding that the work he was doing outside of school was effective enough to help him grow as a musician. He therefore gave up in the spring of 2019.
"It was a bit like my mission had failed, but I knew I had a lot left to do in the city. There were a lot of really good opportunities I had and ways to keep growing," said Roers said.
After dropping out, Roers was supposed to start booking gigs, but the pandemic hit and it all came to a halt. Literally the week he booked his first open mic.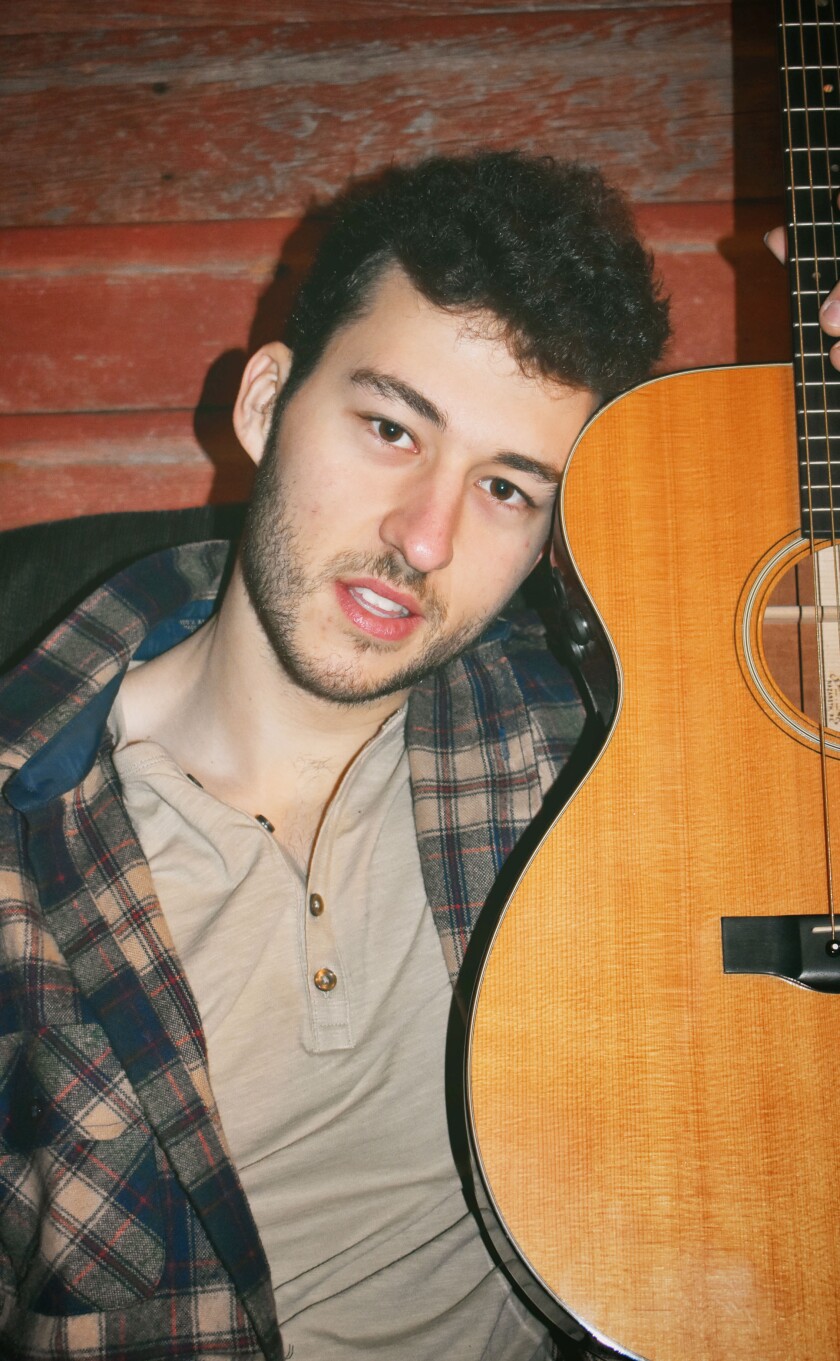 "I was like, 'It's okay, I'm going to keep writing and I can keep training on my own and improve as a player in my bedroom,' stuff like that," Roers said.
It was at this time that he was at a crossroads regarding his decisions. He still had in mind the daughter he had left behind in Minnesota. His thoughts and beliefs gnawed at him. So he started writing it.
Eventually, pandemic restrictions began to ease. And last January, he quit his job as a waiter he hired after school, started working in earnest on producing his debut single, "Friend of Mine," and embraced the musical persona of Shiloh Forever. . A lightly referenced name from his favorite childhood book, "Shiloh." It represents a reminder to keep chasing the dreams he formed as a young child. To write music and perform for the public.
When asked why music was so important to him, he said self-expression.
"There's nothing like it," Roers said. "I think with that self-expression comes fulfillment. Being able to find out who you really are and what you're made of, especially with something so abstract, it's really all in your hands."
Roers is set to release her second single in September and plans to eventually produce an album.
You can follow Roers' musical journey and listen to his songs on Soundcloud, Spotify, Apple Music, and Youtube by searching Shiloh Forever, or by visiting his website, https://shilohforevermusic.wixsite.com/shilohforever