Call for applications: Musical performance and business training in Cameroon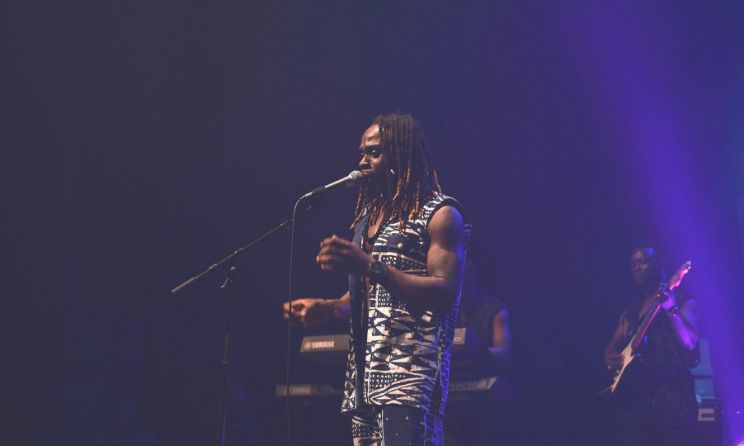 The initiative, led by musician Mr Leo, is organized in partnership with the High Commission of Canada in Cameroon, Local Youth Corner, Escale Bantoo and DJ Fredy Muks.
The objective of the project is to promote the socio-economic integration of young people, in particular women, displaced persons and minorities, in the arts and entertainment. It is planned to orient and build the capacities of 15 semi-professionals in order to give them a better understanding of the ecosystem and the tools that can promote their chances of success and building sustainable careers.
This first cohort, made up of 15 young people – 10 for the music performance sector and 5 for the music business sector – will undergo three months of training. Four of the music performance track interns will be selected upon completion to complete a two-week production residency program under the mentorship of Mr. Leo.
Although the main objective of the project is training, candidates will also receive a basic minimum package to help them start their career, including a large live showcase.
Program schedule
Applications open September 5 and close September 25.
Interviews with shortlisted candidates will take place from September 26 to 29.
The list of selected candidates will be announced by September 30.
The training will begin on October 3 and end on December 23.
The residency program will begin on January 4 and run until January 18.
The live showcase will take place on January 30, 2023 (tentative).
Classes take place every Monday, Tuesday and Wednesday from 4 p.m. to 8 p.m.
There will be special scholarships for candidates outside Douala.
Program Benefits
Three months of training in musical interpretation and music business.
Guidance and vocational guidance.
Opportunity to be selected for the residency program which will include two intensive weeks of music production and culminate in the production of a joint extended play album for the four participants with Mr. Leo and other famous artists.
Opportunity to showcase at the Lionn Academy Annual Showcase, which brings together several industry professionals and the general public.
Artistic pack including photo shoot, live performance video, music video and press kit.
Exposure to record labels, managers, booking agents, mentors, etc. within the industry.
An opportunity to interact with global influencers and leaders from different sectors.
A certificate of completion.
Selection criteria
The call is open to female and male singers and performers.
Applicants must be between 18 and 35 years old.
Candidates for musical performance must be able to play an instrument or create instrumentals.
Applicants must submit a YouTube video link of themselves singing acapella while playing an instrument or instrument.
Applicants with disabilities, minority groups and displaced persons will be given priority.
To note:
The main location of the training will be at the Lionn Academy headquarters in Douala.
Each candidate must be able to cover transportation to and from the academy for the duration of the training and associated activities.
Lionn Academy and its partners can offer accommodation/food grants to a maximum of five candidates (priority given to IDPs and candidates based outside of Douala).
All music performance candidates must take music business courses.
The selected candidates must be available for the complete training and validate the courses for the certificate to be issued.
Being selected into the academy does not imply a recording contract or any kind of partnership with the academy or Lionn Productions.
Lionn Academy will be the exclusive/priority publisher and label of content produced during the training and residency programs.
The training will be in French or English depending on the course.
Interested candidates can apply here.
More information is available at www.lionnacademy.org.