Madison musician Mackenzie Moore comes from 'Out of Nowhere' | Music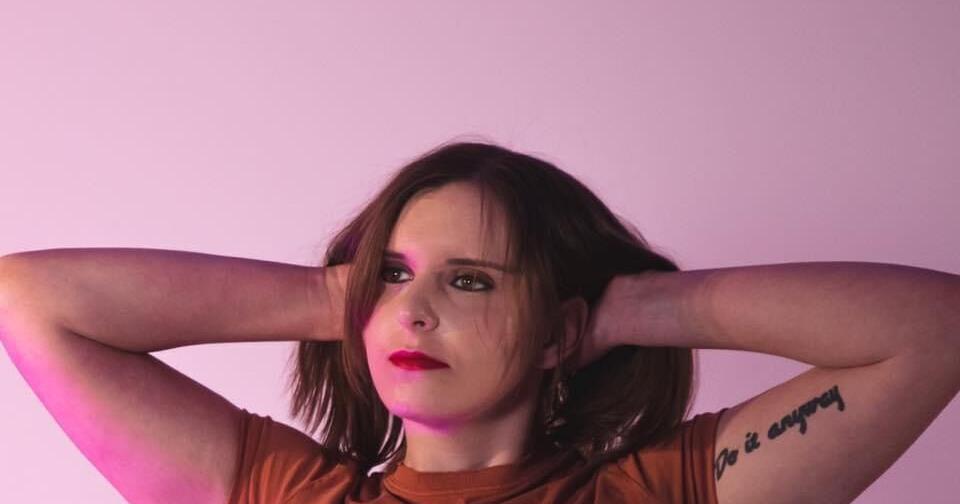 Not too long ago, Mackenzie Moore was a 4-year-old girl who sang along from the back seat while her mother played Sheryl Crow's "Soak Up the Sun" on the car stereo.
Last year, Moore also sang 'Soak Up the Sun' – to a packed house at the Majestic Theatre, playing Crow as part of the 'RESPECT: A Celebration of Women in Music' concert.
"It was the most surreal thing," Moore said in a phone interview. "Spending 4 years sitting in a car performing in front of hundreds of people, yelling it at myself, was just insane."
The Madison musician and University of Wisconsin-Madison senior has a new album due out next week, "Out of Nowhere," and an album release show at 8 p.m. next Thursday at High Noon Saloon, 701 E Washington Ave. weekend making sure CDs and new t-shirts are ready for the show and practicing with his band. (A native of Roxbury, she said they had vowed to complete group practice before the start of the Green Bay Packers game.)
Physical copies of "Out of Nowhere" will be on sale during this show and Moore's future shows, and his music will also be available on Spotify and other streaming services.
While multiple Madison Area Music Award winner Moore is perhaps best known as a singer-songwriter in the vein of Crowe, Lissie, or Brandi Carlile, "Out of Nowhere" is more expansive than its debut in 2018 "Veins," she said.
"The coolest thing to me about the album is that it's not a genre," Moore said. "There is hard rock, Americana, others a little more jazzy, à la Leon Bridges. So if you hear the single and you're not in love with it, I promise you there's some very different stuff going on there too. There's something for everyone, I think.
Moore may only be 20, but she's already spent nearly half her life performing live music. Her mother was a guitarist and avid Journey fan, and when she was 6, Moore tried to learn a few Journey songs. ("These are harder than I thought," Moore said.)
A summer stay at Girls Rock Camp Madison cemented her interest in music and she forged friendships with instructors Beth Kille of Gin, Chocolate and Bottle Rockets and Meghan Rose of Little Red Wolf that have endured to this day. .
"A lot of people who are on staff there are some of the most important people in my life," Moore said. "By the time I got to camp, I knew quite a bit about the guitar. So I didn't learn much about musicality, but I learned about the business side, like how you treat people. It was the best place I could have learned this stuff, instead of messing it all up on my own.
Thanks to Wisconsin liquor laws, Moore was able to legally start performing in bars when she was just 13 years old.
"It was kind of weird, because people didn't know I was that young," she said. "There were old people saying 'Hey, can I buy you a drink?' And I would say, 'Oh, no, thank you sir.' Like playing. 'I have math at 8 in the morning'"
Moore has spent the past four years studying Communication Arts at UW-Madison in addition to being an active musician. She said she probably missed out on some of the campus social life by hosting concerts on the weekends, but the trade-off was worth it.
"You definitely miss things and you play shows most Fridays and Saturdays," she said. "But music is also kind of a social thing for me. I have my college friends and my other musician friends.
Moore will graduate in December and plans to move to Los Angeles to pursue her music career. "I only have one semester left, so it's starting to get very real. That's why I decided to call the album "Out of Nowhere". It's a bit of a love letter to Wisconsin, I would say, or at least what I've been through all my life living here.