Musician Dave Stewart Unveils 'Ebony McQueen' Album, Eyes Movie Version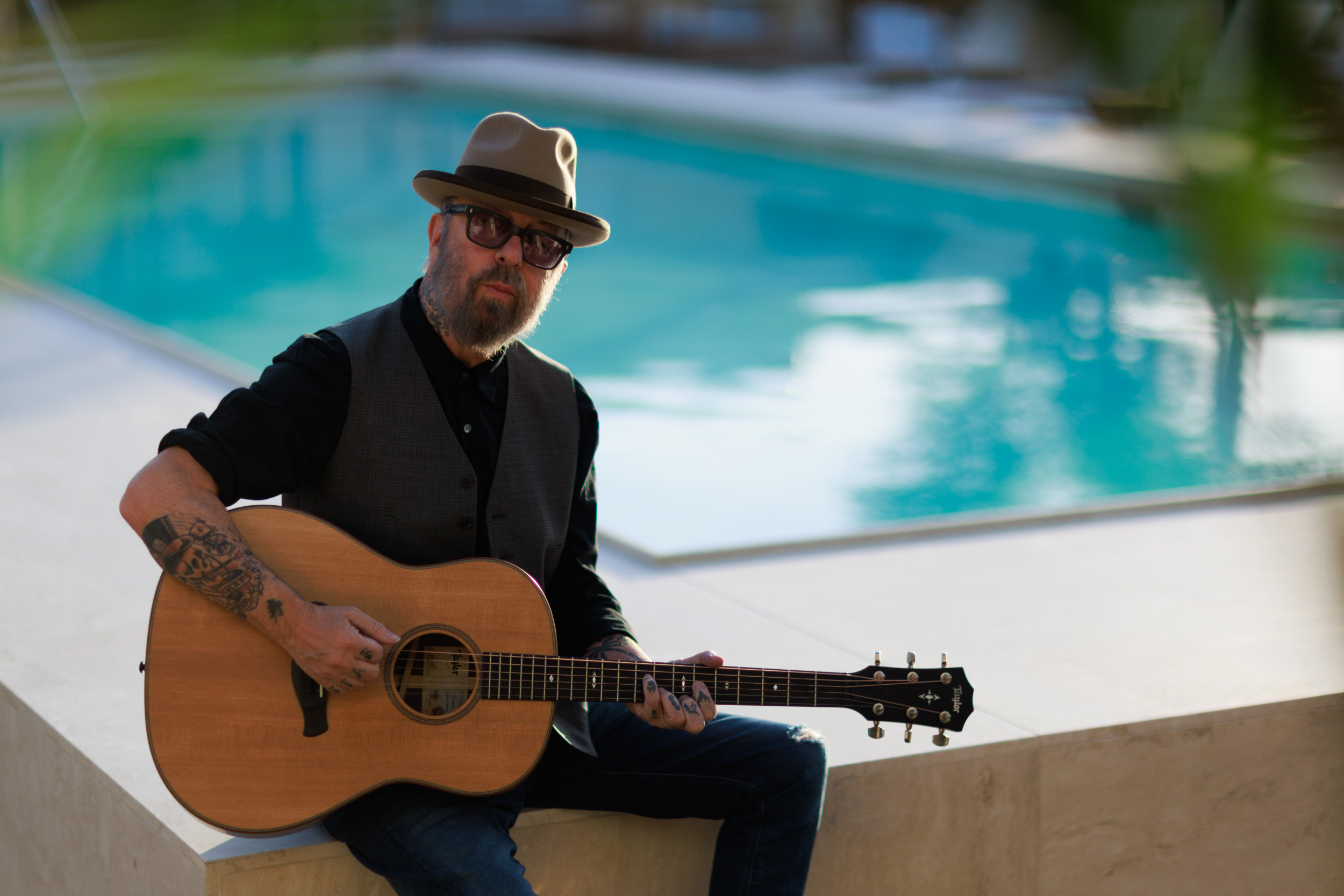 Dave Stewart, the co-founder of legendary British music duo Eurythmics, was working on a film script based on his youth in Sunderland, England in the 1960s when his cousin sent him blues records from Memphis, Tennessee . While working on the film project, Stewart struck up a conversation with one of the residents of an island where he lives half the time.
"They were talking about their name and how they preferred their maiden name," Stewart says Newsweek. "And I said, 'What is this? She said, 'McQueen.' As soon as she said that name, it all exploded in my head. I got on my bike, down the road to my house, and sang the whole first chorus in my head: 'Ebony McQueen/I think I met her once in a time machine.' The moment I got home, I rushed into my little studio and kind of sang it. So that started to emphasize a lot of things about the movie."
The resulting work is Ebony McQueen, an ambitious film, musical and album project about the eponymous fictional voodoo blues queen and her impact on a young boy who finds himself transformed by blues music. It is inspired by Stewart's own story of being a teenager raised by his father after his parents separated and lived through a depressing time.
"It's kind of a coming-of-age movie," he says. "And she [Ebony McQueen] kind of helps him understand what's going on with him."
Last week, Stewart released the 26-track album version of the project with the catchy and whimsical title track.
"I play this music [from the blues record sent by my cousin]he says of the film's story, "and I can't believe it. So I take the blanket with me and hide it under my bed. My father comes in, he doesn't say much, he's making himself a cup of tea. When I go up to my room, Ebony McQueen is sitting on my bed with her guitar in a ghostly form.
"Of course, I'm like, 'What?' I have a heart attack and she starts playing the blues. I'm like, 'Hush, my dad's downstairs.' So it gets humorous, but with kind of a message. She can't understand why she's in Sunderland, I don't understand what she's doing there. It just comes to her mind and she goes, 'Ahh , you have the blues." She explains to him what this feeling is and how to deal with it."
is also part of Ebony McQueenThe story of is a love story that develops between the boy and an Indian girl who lives next door to him.
"This Indian girl is the only person who understands [what he's going through]"Stewart explains. "The boy doesn't dare tell anyone that there's this woman sitting next to him all the time, making pretty comedic comments and leading him through life. But he decides to tell the Indian because they have now fallen in love with each other. His reaction is: 'Yes. Oh, we have many gods in India.' For her, it was just normal, so he was totally relieved."
A theme of perseverance is present throughout the story.
"I just couldn't see any hope, and it was gray, cold, raining and there was a very dark feeling in the city," he recalled of his upbringing in Sunderland. "Everything was sad. I wanted to pass this, and then how to get out of the well. What makes it possible to get out of this hole?" In the film, Ebony McQueen, the character, not only explains by teaching and saying [the boy]but guiding it in a brilliant way towards the light."
With music from a cast of session musicians, singers and the 60-piece Budapest Scoring Orchestra, the music of Ebony McQueen is inspired by a variety of musical influences that marked Stewart's youth: the American blues; 60s British rock, pop and psychedelia; and Broadway musicals.
"So I listen to this blues record and it wakes me up to music," he recalls. "Before that, I just wanted to play football. Of course, it's 1964 and I'm 14. I listened to the Beatles, the Kinks and the Rolling Stones and it blew my mind. So I bought my brother's guitar. came out of the cabinet and i started trying to play some notes. and then i really got into it, obsessed with it, and i didn't really know how to tune it but i did started working on Beatles songs and everything.
Of the influence of Broadway, Stewart further explains, "I didn't realize my father's influence until I was 30. He bought all the Rodgers and Hammersteins. [records]—South Pacific, Oklahoma– anything that came out as a musical, he kept buying it. So at breakfast he would always put them on and sing loudly to Oklahoma Where The king and me-all. What I realized was they were stuck in my head, not just the songs, but the arrangements, and how amazing they were."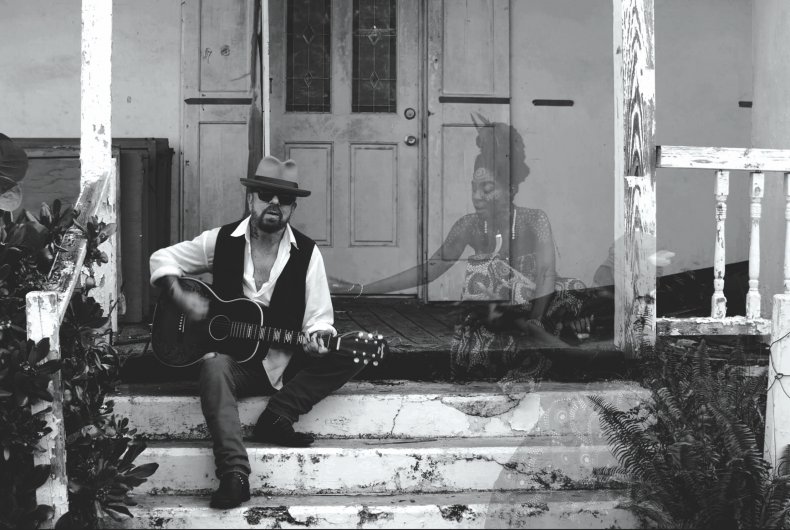 Now that the Ebony McQueen is released worldwide, Stewart is focused on directing the film version, which is currently in pre-production. Stewart knew he wanted to release the music first as the engine for future film and musical releases.
"It's like having a lot of plates spinning around in your head," he says of the process. "Because movies and musicals take time, I decided, 'Okay, I'm going to release my own version first.' "I'm just going to do it and make it exist. It's already become a catalyst for all these other things: meeting the film company to produce, having Lorne Campbell [artistic director of National Theatre Wales] help write the screenplay. They all got on board because they heard the music, 'Oh, he really does.'"
It's been a busy time recently for Stewart, who, in addition to his solo music, has also been an in-demand record producer. His previous credits included Stevie Nicks, Jon Bon Jovi, Ringo Starr, Daryl Hall and Joss Stone. Later this year, he and his Eurythmics partner Annie Lennox will be inducted into the Rock and Roll Hall of Fame and the Songwriters Hall of Fame.
Over a long musical career that has enjoyed critical and commercial success, Stewart recognizes that Ebony McQueen is a special project for him, both personally and professionally.
"It's funny, it's like my coming home," he says. "It resolves a lot of things about how shaken I was when my mom separated from my dad and acknowledging how anxious I was about it, and how [my] adolescence was traumatic. And then how music has helped me heal in so many ways and made me realize that things can happen – you're not stuck, you're not in a downward spiral – and how music saved his life."