Musician retires after 47 years with the Florida Orchestra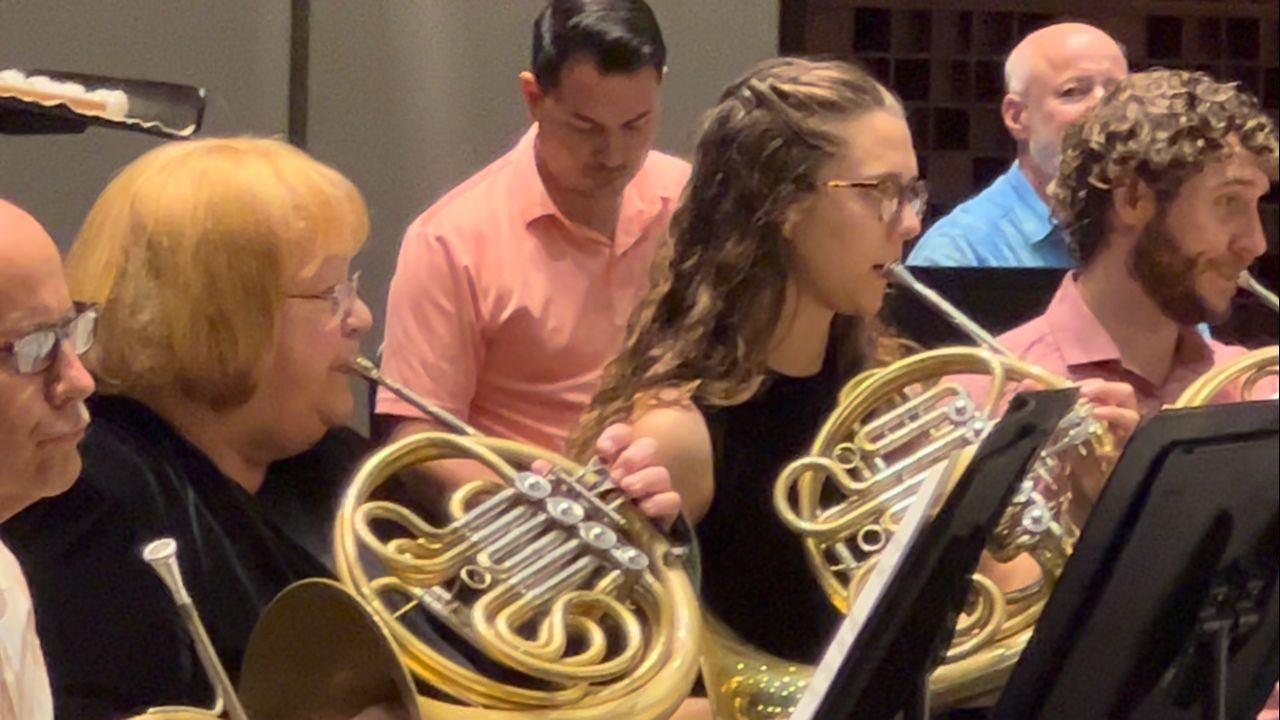 It takes nearly 70 musicians to make great music in the Florida Orchestra, but there's one musician who's been making music great for longer than you might imagine. Carolyn Wahl plays the third French horn for the orchestra, but she played a much larger role than that in her tenure. This weekend, after 47 years of performing with TFO, she is retiring.
---
What do you want to know
Carolyn Wahl retires after 47 years with the Florida Orchestra
She had many students over the years who were very successful
Officials say his attitude and approach were integral to the overall performance
---
"I never thought about it when I started," Carolyn said. "Retirement seemed so far away, and it seemed so far away until it wasn't." The past half-century for her hasn't just been about playing the French horn, it's also been about teaching it to others.
"I'll do this until I can't anymore," she laughed. When Carolyn is not with the orchestra, she is with her students.
"One of my students is principal horn of the Tokyo Symphony Orchestra, another is principal horn of the San Francisco Opera and Ballet and another principal horn of the National Opera Orchestra Kennedy Center. Another is the third horn of the symphony. There's one who's principal trumpet in Merida, Mexico, and I have another who teaches at the New England Conservatory, and another who's the dean of music at Oberlin College," he said. she says about her students. It's a long list of very bright students that Andrew Foster, a junior at Blake High School, hopes to join later in life.
"She's really great because he rates you based on what you bring to the room," Andrew said. "And how you feel, and also provides resources that help me grow as a horn player."
Carolyn said: "When you think about it, music is notes linked together, rhythms linked together, phrasings linked together. All is relative. It's all about building relationships, whether it's with notes or people. That relationship couldn't be more evident than the one she has with former student Kaitlyn Resler, who now sits next to her in the orchestra with a second French horn.
"It's crazy to be in the student-teacher relationship, then we stayed in touch when I was in college, but now we sit side by side," Resler said. "I think what makes her so special as a teacher is that it's not just about getting better at the horn, it's about getting better as a person.
Carolyn thinks playing with the Florida Orchestra all those years made her a better teacher, but music director Michael Francis says it was Carolyn who made the orchestra better.
"On the shoulders of giants we stand, and she was a giant for the Florida Orchestra," Francis said. He calls her "a mother of the horn", and from there she will never retire.
"I think everyone should play a musical instrument." Carolyn said, "I think we'd be a better society if everyone played a musical instrument."
Anyone interested in purchasing tickets can click here.