North White's Band and Choir Programs Harness the Musical Arts | News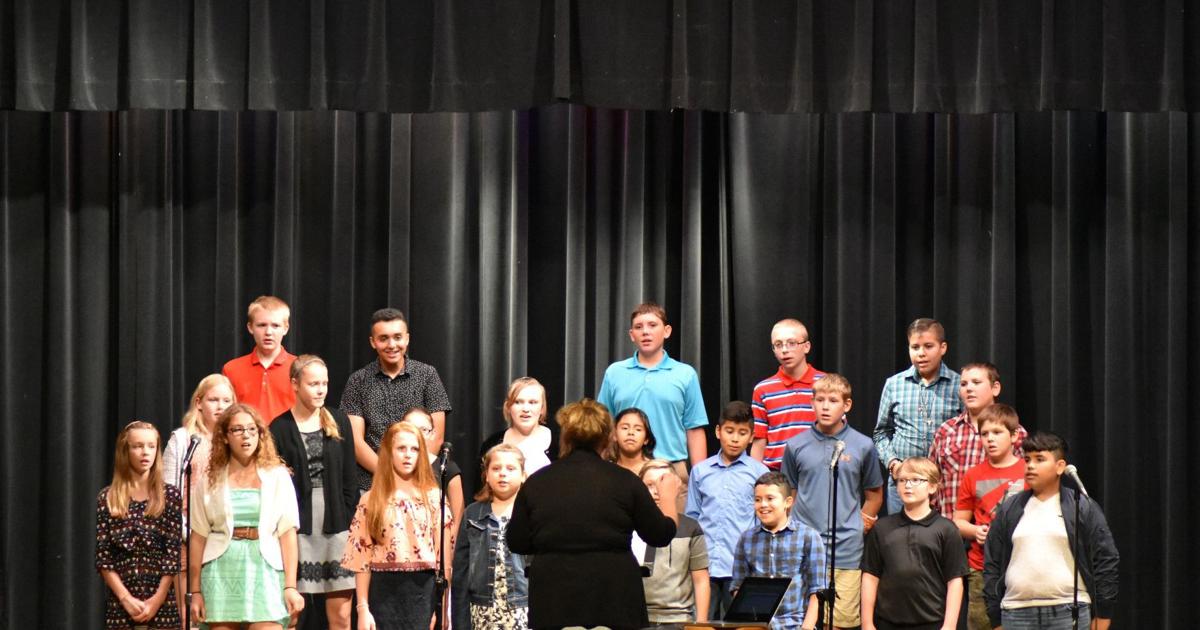 Being involved in fine arts programs, such as an orchestra and choir, has great benefits. Research shows that students who participate in such programs will master memorization, students will learn how to improve their work, and music helps build confidence.
Lindsay Knee, a North White elementary and high school music teacher, graduate of Wabash High School and Ball State, studied music education and has worked in the North White School District for three years now.
"After graduating from Ball State, I began my teaching career at an elementary school in Indianapolis. Since I started my career at North White, we do a fall concert, a spring concert and a holiday concert every year. I do it with both the choir and the band," Knee began.
"In the spring, we do the ISSMA, which is a competition. During this there are three judges and they give us a score which can bring us gold, silver or bronze. This year we got silver and last year we got gold. This is for both orchestra and choir at the secondary level.
The North White Choir not only performs at its three annual concerts, but also performs the national anthem at games. They also have an upcoming performance at North White Primary School and will be performing for pupils in May.
"We have two choirs and the middle school choir, which is called the concert choir and is made up of grade 7 (next year it will be grade 8) and the advanced choir, which is grade 9 through Grade 12, will go and they will be playing a set and some kids will sing a solo," Knee explained.
The North White Concert Choir and Advanced Choir are made up of students who volunteer to be part of these two choirs. Knee said it was not necessary to be in either of these two groups.
"In February we go to Harrison High School and the students can sing for a judge. This goes for both the choir and the band, as they can also be judged.
Some schools in the United States no longer offer bands or choirs. Knee believes these programs are important for students and has this to say.
"Being involved in the musical arts is important because it gives you a more complete education. Being part of a group makes an individual more expressive and creative. There have been many studies conducted that prove that being part of a group will help with other subjects in school. Kids who take music actually excel in other grades," Knee said.
"I think being part of music and/or a choir makes students better," Knee said.
North White also has a cheer band and they were asked to perform at a Purdue women's game. Even though the weather was really bad and they couldn't attend, Knee is really proud that her students were invited.
"We also played at the Ball State for Purdue Group Day. They actually came up to us and played with us," Knee added.
Knee also added that she eventually wants to do a competitive marching band in the future. The North White band have been in some of the smaller parades so they can get a better understanding of what a marching band really is.
North White's music department held a fundraiser this year and each child was able to sell boxes of chocolate bars.