Opening of the Musical Arts Exhibit and Music Library Wednesday: ROHM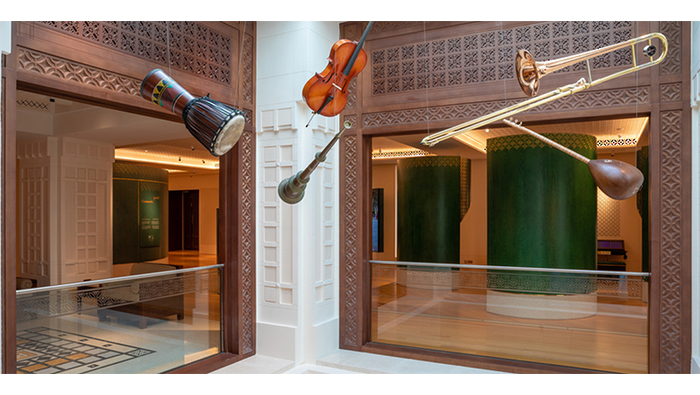 Muscat: The Royal Opera House Muscat (ROHM) will open the doors to a brand new music library and musical arts exhibition on Wednesday.
The exhibition is titled: "Oman and the World: A Musical Journey". The Maison des Arts Musicals aims to provide a vast resource for educational enrichment.
The Musical Arts exhibit explores the unique history of music around the world. Told from the perspective of Oman's musical traditions, it has been specially crafted as the first of its kind, an incredible immersive and interactive audio and visual experience.
Visitors to the exhibition can discover how music brings people together, how it has developed in the world and what it means to everyone.
The exhibition has six sections on the history of music, namely Nature, Science, Instruments, Community, Connections and Performance.
Visitors can delve into the unifying language of music and learn more about great artists from Oman and the region.
Oman and the World reflects how the arts allow people to celebrate a shared heritage to consolidate the principles of love, peace and tolerance among the peoples of the world.
The newly created music library allows visitors to browse musical scores from around the world.
Music and opera are at the heart of the collection, but information on stage design, costume design and other staging topics are also available, as well as children's books on artistic subjects.
The opening of the Musical Arts Exhibition and Music Library marks another milestone in the history of ROHM.