The Midhurst musician releases his first single in two years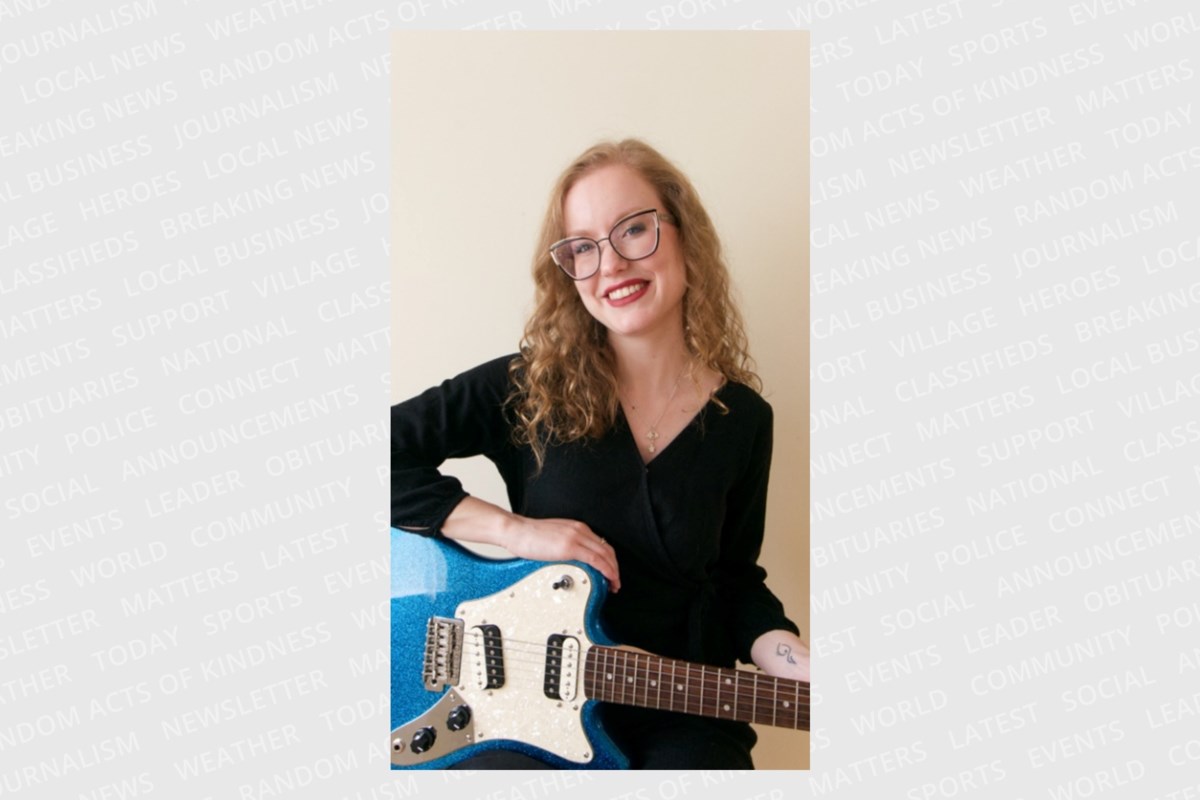 "This bubbly indie-pop song is about being head over heels in love," says Alyssa Tess of the new song, which is available on Spotify
PRESS RELEASE
ALYSSA TESS
**************************
Alyssa Tess is an emerging singer-songwriter from the Georgian Bay area.
Born and raised in Midland, Alyssa began her musical career as a street performer in her small hometown.
Later, when she moved to Midhurst, Alyssa expanded her performances to Barrie and beyond. Over the past 10 years, Alyssa has been an avid artist throughout Simcoe County and the GTA in a variety of venues and contexts. Alyssa recently graduated with a Bachelor of Arts in Vocal Music (Toronto) from Humber College.
This summer, Alyssa performed as a solo street performer, performing with her duo and full band, and preparing for the release of new music.
Alyssa released her first EP twenty/twenty in 2017. twenty/twenty is Alyssa's first professionally produced album and is a heartfelt collection of originals about the experience of first love and self-discovery. It is available on all music platforms and was broadcast on CBC Radio.
In 2020, Alyssa released an introspective single inspired by the emotional effects of the global pandemic. After releasing this song on all major music platforms, Alyssa knew there was more music she wanted to share with the world. Alyssa began preparing to return to the studio to record new music.
On September 7, Alyssa posted Dream, his first single in two years! This bubbly indie-pop song is about being head over heels in love. With a brilliant electric guitar solo, lush three-part harmony, and soft piano pad, this dreamy, whimsical song is sure to sweep you away and have you dancing with the beat.
"We are all finding our way back to normal in a post-pandemic world, and for me that means finally getting back to doing what I love most: connecting with people through music, Dream represents a more developed version of myself, my artistic talent, my songwriting and my group leadership. In short, this song makes you happy. We all benefit from these nice little things in our lives, so I thought I'd share my little piece of happiness with you," Alyssa Tess said.
Dream is available on Spotify, Apple Music and all other music platforms. Alyssa has upcoming performances in Innisfil, Barrie and Midhurst in September 2022. Follow Alyssa Tess on her website or social media to stay up to date on future performance dates and other new music releases.
**************************